WATER AEROBICS BENEFITS FOR WOMEN
If you are looking for low impact, varying in intensity, fun fitness pool exercises then water aerobics is for you! Aerobic exercises are a great way to get in shape, while enjoying the social aspect of working out in a class.
SHOP CHLORINE RESISTANT SWIMWEAR
LOW IMPACT 
Water places an upward force on a person. This principle known as 'buoyancy' means that you can experience as much as 90 percent less weight when in the water. This makes an ideal activity for a low impact water workout. Water aerobics allows women to perform exercises while placing very little weight on the joints, opening a new opportunity for people of all ages, and varying levels of fitness. 
IMPROVES PHYSICAL AND MENTAL HEALTH 
The natural resistance of water increases strength while keeping you cool and comfortable. Just 150 minutes of a pool workout per week can help decrease your risk of chronic illness, according to the Centers for Disease Control and Prevention. Water aerobics can improve your cardiovascular and respiratory system in the same ways as cycling or running. Water is about 800 times denser than air, so it provides about 12 times more resistance. That means the moves you do in the pool can work your entire body, particularly your arms, legs, shoulders, and core.
BOOST CONFIDENCE 
Pool exercise can boost your confidence if you are intimidated by conventional exercise routines. In the water, you are mostly submerged, so no one can see if you get the moves wrong. If you are a beginner, you can build a level of fitness that you can then carry over to feel more confident when exercising on land. 
Water is naturally supportive. If you lose your footing on land, gravity will take over and you will most likely fall and injure yourself. In water there is no need to worry about falling, water will not allow you to, it will support you throughout all your exercises. 
INCREASE CALORIE BURN 
Water also has greater resistance than air, which means walking in water requires more effort and ultimately burns more calories than walking on land. Expect to burn between 400 and 500 calories per hour in a water aerobics class, according to the Aquatic Exercise Association.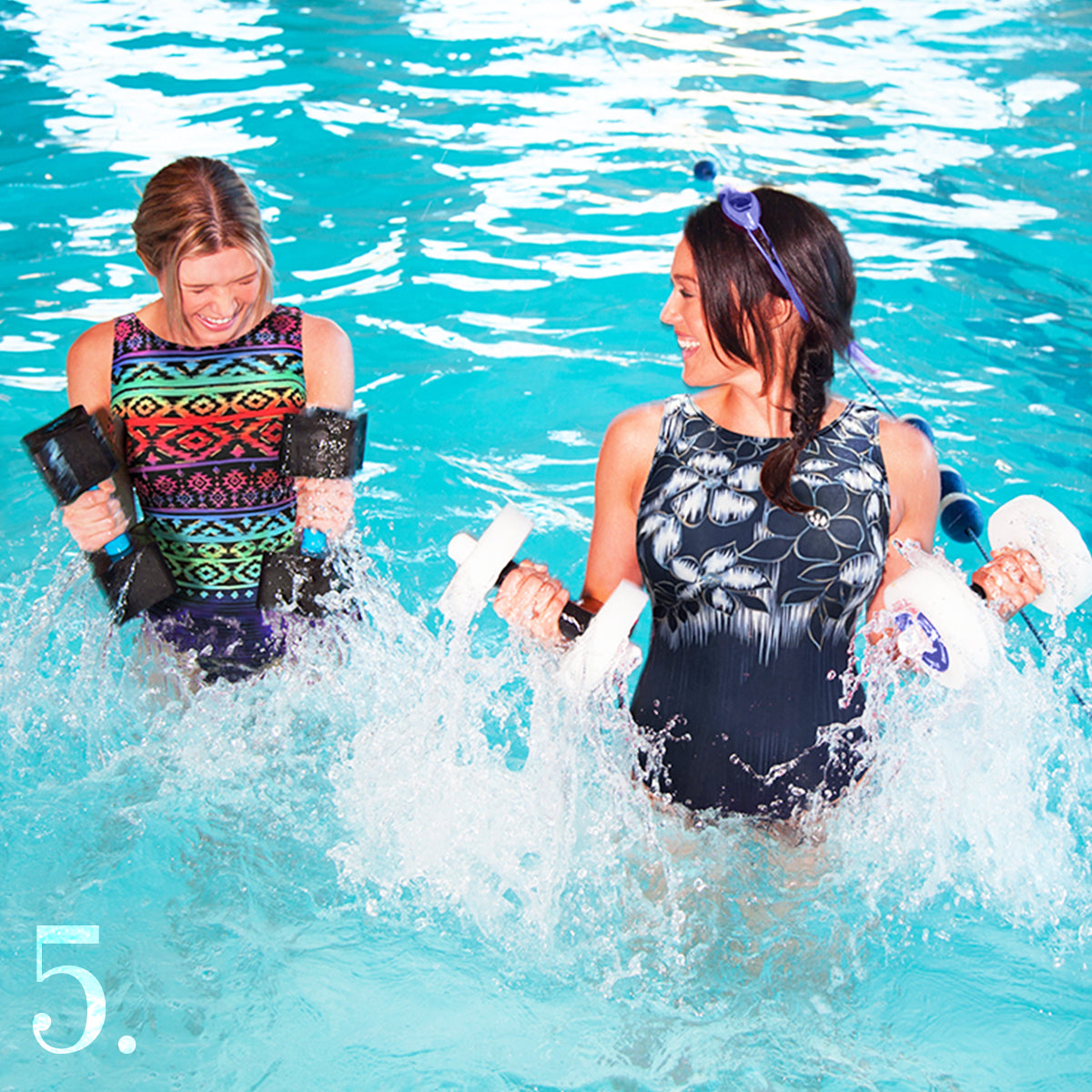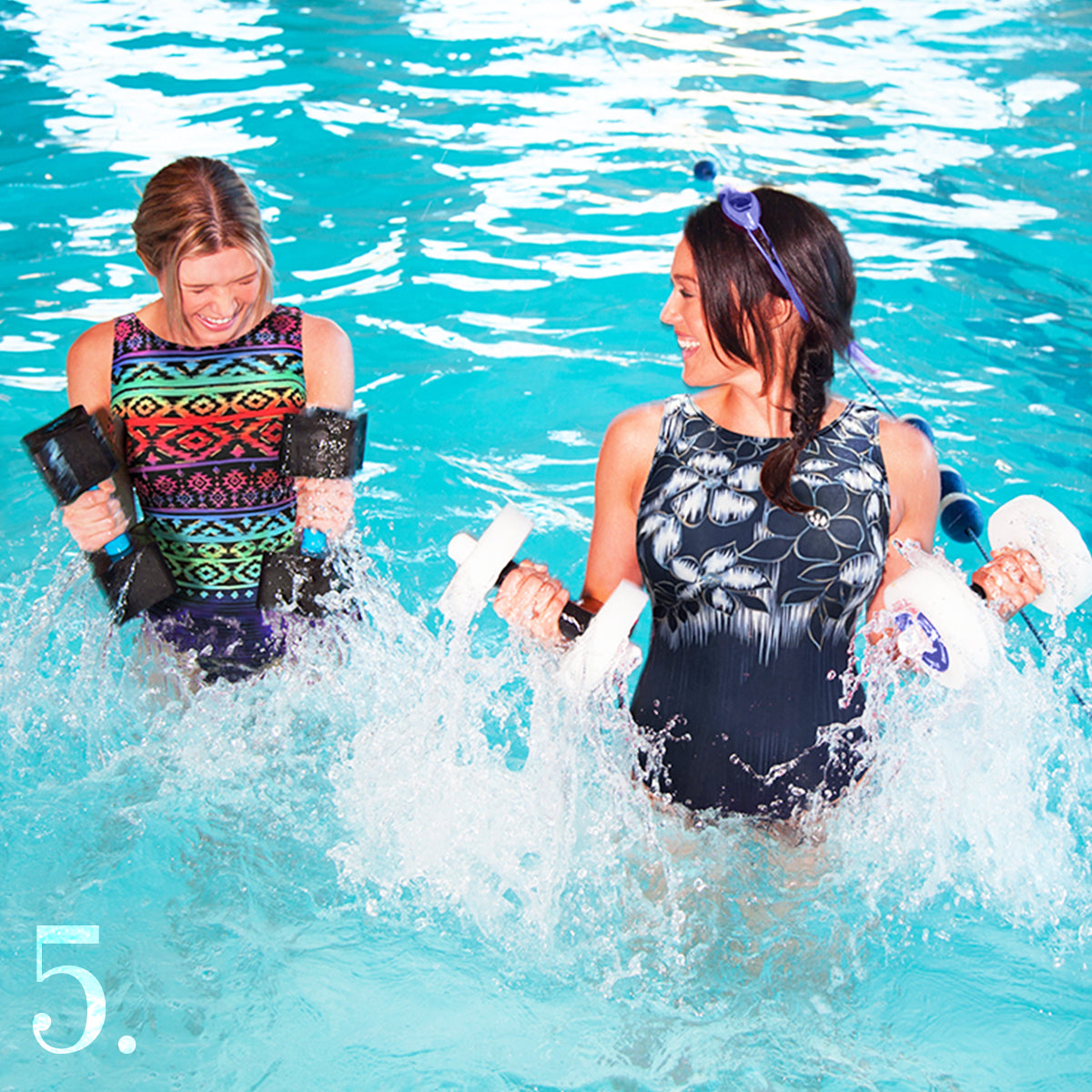 IT'S A FUN WAY TO EXERCISE
Being in a pool is always splashy fun. Participating in a water aerobics class not only makes you happier and healthier, but it is also a great social experience where new friends are made. The forgiving water environment is effective for exercising and enjoyable. People are friendly and it's a lot more fun than swimming laps.